Having bleach anywhere near colored fabric usually makes me pretty wary, but when you have a project like this bleach-splattered chair from Country Living's site will give you second thoughts!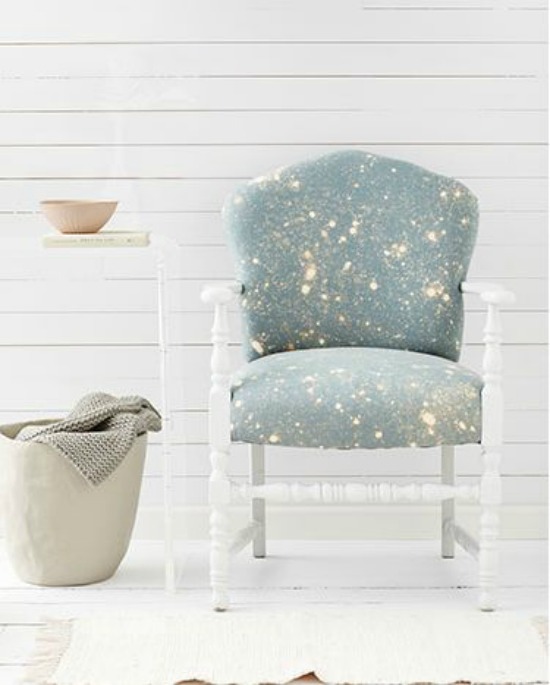 If you've got bleach and water on hand, you have everything you need to give ordinary upholstery a whole new look. There's no real rhyme or reason to this splatter technique…you get a truly custom look with each application. The effect could easily be applied to bags, wardrobe items, home accessories, and more. To read a few more tips on the technique used for this bleach-splattered chair, visit Country Living.
You can see this project and more like it in our No-Sew Ideas gallery.