While fat quarters are traditionally used for quilting, Marni from Haberdashery Fun discovered a new use for them with these collapsible fabric bowls.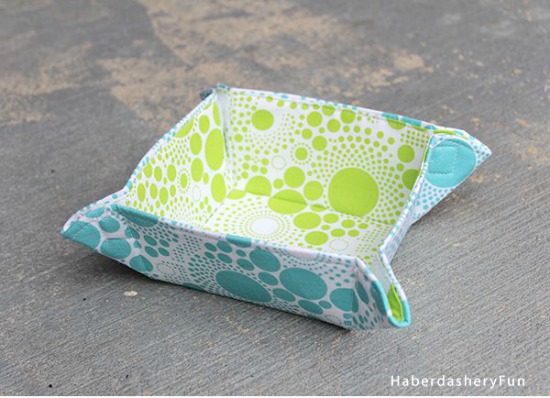 The bowl can pack flat, making it the perfect traveling companion…holding car keys, a cell phone, lip gloss, jewelry, or note paper on your next getaway. With a multitude of colors and patterns to choose from, this fat quarter project can brighten a spot in your hotel. They can also do double duty around the house, storing napkins, kids' flashcards or art supplies, flatware for the cookout, hair accessories, and more. Visit Haberdashery Fun to see how Marni created these DIY collapsible fabric bowls.
We'll be storing this project in our Sewing and Storage + Organization galleries.