Math, specifically geometry, was never one of my strong subjects. I could chat with you for ages about Chaucer and world history (and the latest episode of Downton Abbey), but talk of numbers, vertices, degrees, and parallelograms makes me a bit woozy. This copper pipe icosahedron pendant light fixture from The Gathered Home is enough to make any DIYer want to dust off those old geometry workbooks and start building.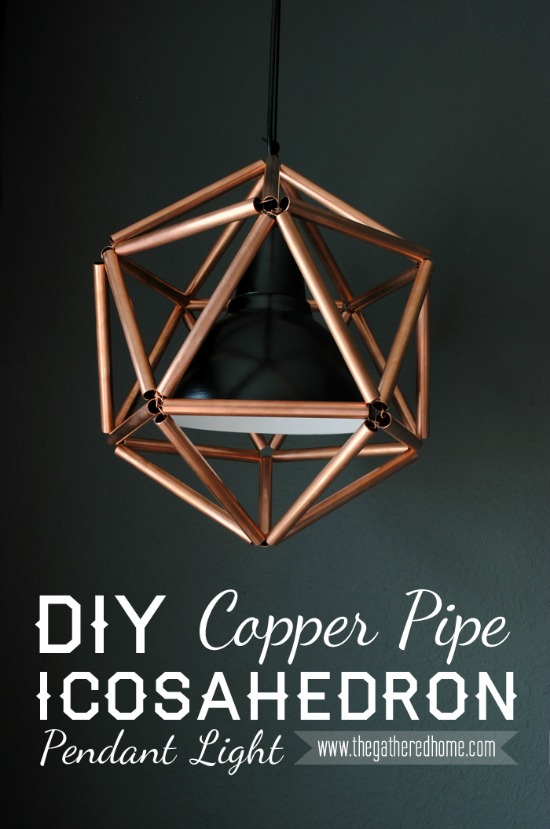 Brynne's pendant, inspired by an industrial style Henry Pilcher design, cost around fifty dollars to make and serves as task lighting for her work space. We love the contrast between the copper and the dark wall. This piece is a fearless showstopper! For the complete tutorial on this copper pipe icosahedron pendant light fixture, and to read all of Brynne's best tips, visit The Gathered Home.
You can find this project and more great ideas in our Lighting gallery.