The featured project for today is an inspiring blend of light and dark in this DIY Abstract Impressionist Painting. Kimberly's technique of layering vivid color with short brushstrokes results in a work of art that is a stunning focal point of her home.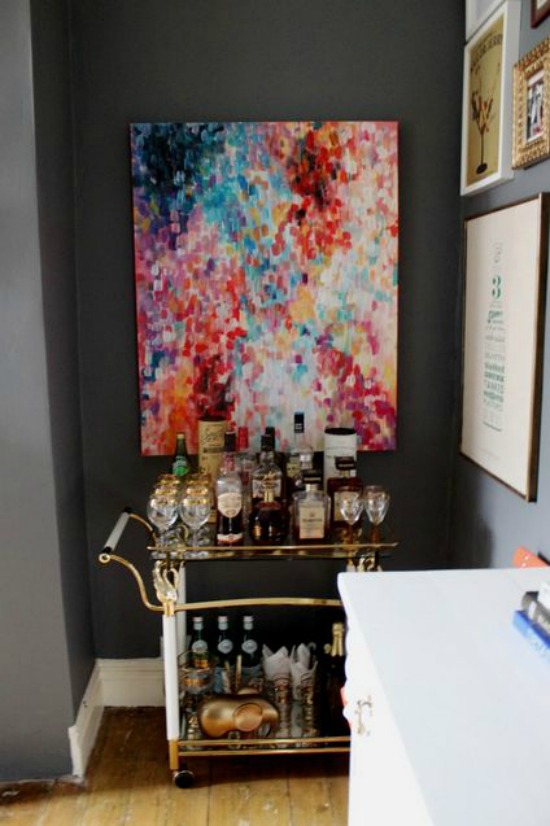 The painting, created using a canvas Kimberly had on hand, has such an organic feel to it. She shows us that custom art is within the reach of anyone willing to explore their creative side. Whether you use a blank canvas or a thrifted piece as your base, you can follow this blogger's lead and infuse a nook in your home with some color. Visit Kimberly at Swoonworthy to swoon over this amazing DIY Abstract Impressionist Painting with us.
Find this project and more inspiring ideas in our Art Projects gallery.