Like many parents, I'm always on the lookout for ideas that will encourage responsibility and a good work ethic in my kids. Rachel, who blogs at The Chic Family, instituted a fantastic "work for hire" concept in her home and shares her DIY chore chart with readers.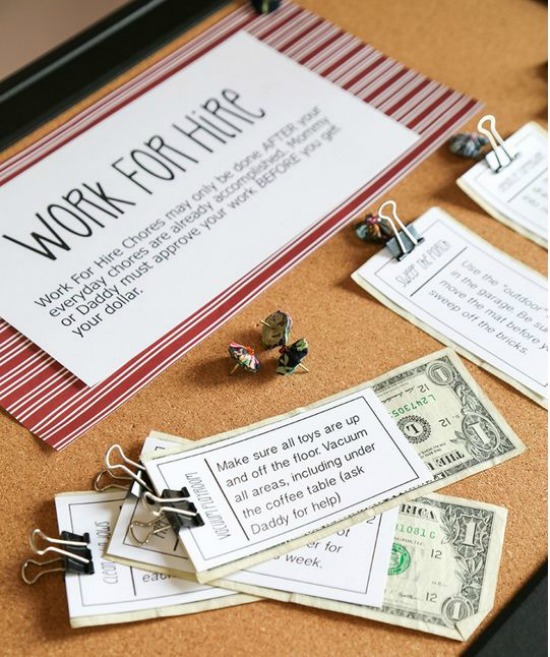 I love the simple concept….We all live in this house and have daily chores we do. But you can go "above and beyond" to earn some extra spending money. What a positive way to encourage children to learn to work, save, and spend! Having a simple system that looks nice but is also easy for little ones to manage is key here. I imagine there will be an increase in the workforce here in my house very soon! You can read more about Rachel's set-up for her DIY chore chart at The Chic Family.
You can find this project and more family-friendly ideas in our Baby + Kids gallery.