Instead of being frustrated when retail can't meet your design vision, try your hand at DIY. Izabella Simmons chose to build her own DIY copper pipe curtain rod when online options failed to meet her expectations.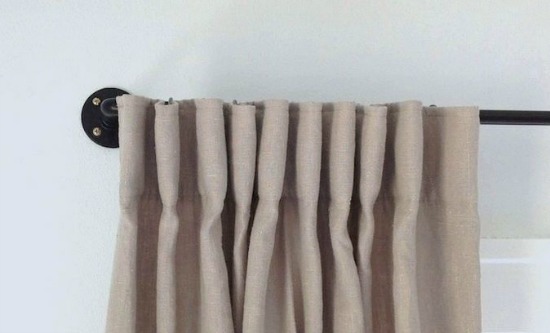 We love the way the industrial style pipe contrasts with the clean lines of Izabella's linen drapes. She purchased all of her supplies in the plumbing aisle of her local home improvement store and had the pieces powder coated with black paint for around fifty dollars. You can get the full how-to for this DIY copper pipe curtain rod in Izabella's post over at Remodelista.
Storing this in our Window Treatments gallery.