When you spend hours on your home's curb appeal, the last thing you want to do is plant an eyesore in your back yard to house your tools and supplies. The Family Handyman shares plans for a DIY dream shed that is so cute, I think I want to live there.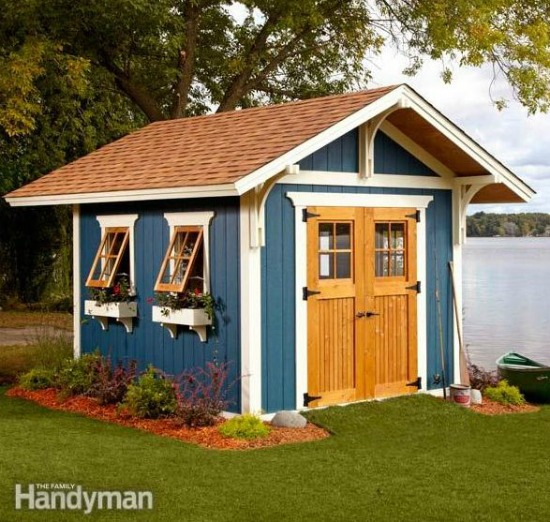 Just download the pdf prints for a supply list and construction drawings (for free) from The Family Handyman. You can customize your DIY dream shed to your home with your color choices and landscaping.
You can find this project and more like it in our Outdoors and Building Projects galleries.