Using mirrors to decorate a space can reflect light and generally make a space feel bigger. The cost, however, can quickly add up. Effortless Style blogger Camila unveiled these DIY fretwork mirrors along with a den makeover and had readers (and us!) clamoring for details.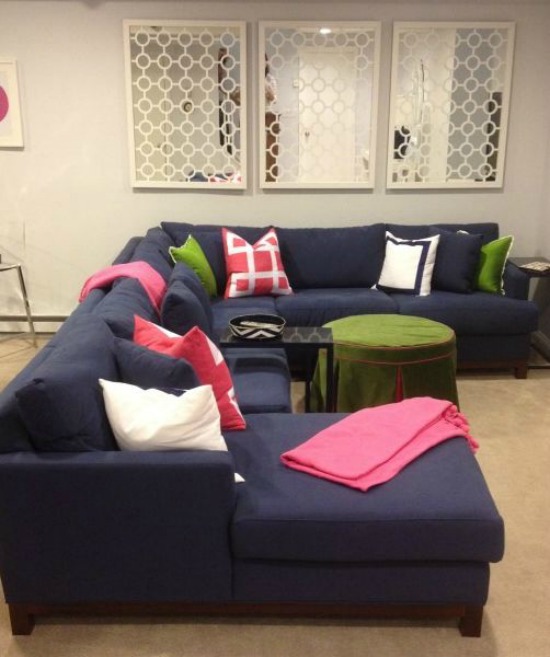 We've discussed designer mirror pricetags before, and Camila notes that layering a frameless mirror with an overlay and trimming it out with Azek trim (no priming or painting!) makes for an affordable alternative to pricey showroom pieces. Best of all, these gorgeous DIY fretwork mirrors are their own artwork, adding depth along with their decorative touch. For Camila's tutorial, visit Effortless Style.
This project will be filed in our Home Decorating gallery.