If you're hunting for a mirror with an interesting shape (beyond the standard college dorm rectangle), chances are you're going to spend a pretty penny. Colleen of Two Delighted devised a way around high costs with this DIY Octagonal Mirror, inspired by a Ballard Designs product.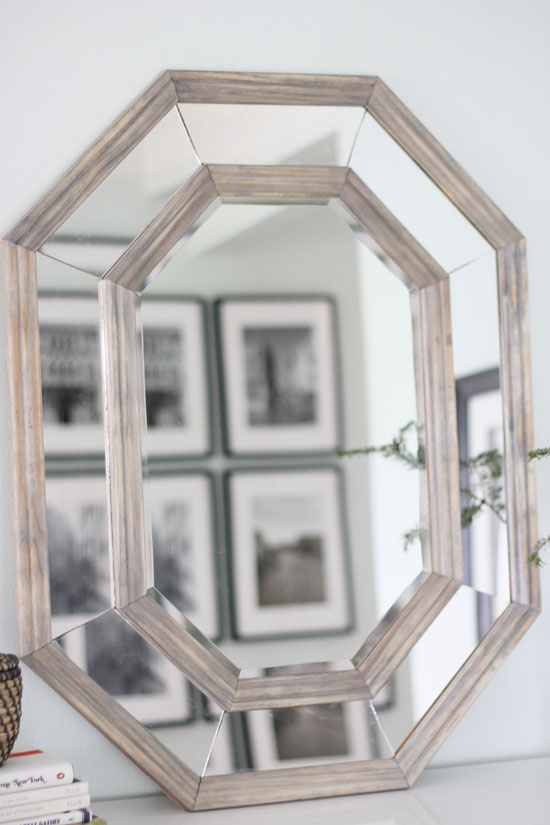 Glass cutting can be pricey, depending on the specifications you need. Did you know you can cut your own glass at home to save on this project? Colleen shows readers how it's done in her tutorial, found at Brooklyn Limestone. We particularly admire the combination of gray and white wash stains she uses to frame the piece out. Who's the fairest of them all? We might just like this DIY Octagonal Mirror even more than the inspiration piece!
Find Colleen's project in our Home Decor gallery.