Shibori is a Japanese technique that involves manipulating fabric in various ways (bunching, twisting, binding, etc.) to create striking patterns. This method of dyeing looks like it could be intimidating to take on, but Brett from Brooklyn Craft Company shows us how a DIY shibori design can be achieved at home in a tutorial from Design Sponge.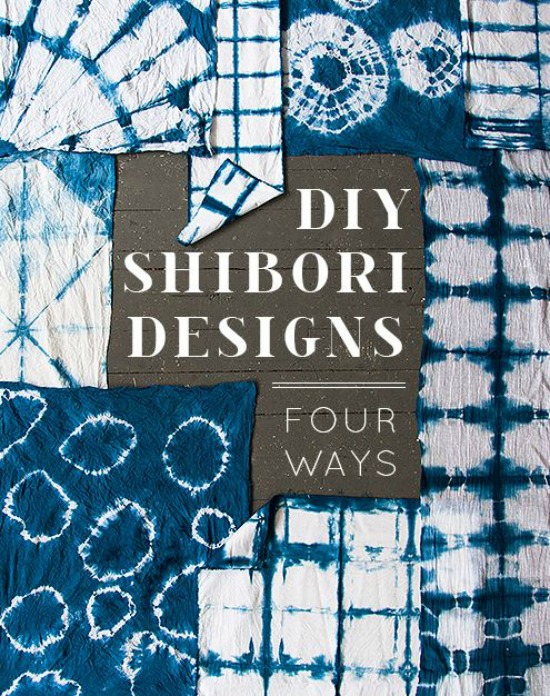 If you like surprises, this is definitely a technique you'll want to try. Brett notes that as the dye color deepens and bleeds a bit, it can change the initial pattern…resulting in a wildcard design. With multiple ways to achieve the shibori effect, a DIYer can imagine endless creativity. Four techniques for DIY shibori design are outlined in Brett's tutorial. Visit Design Sponge for the how-to photos and video.
Filing this in our Fabric Projects gallery.