Have five minutes to spare and some electrical tape? Yes? Then you have time to recreate Jenna's electrical tape lampshade, spotted at Rain on a Tin Roof.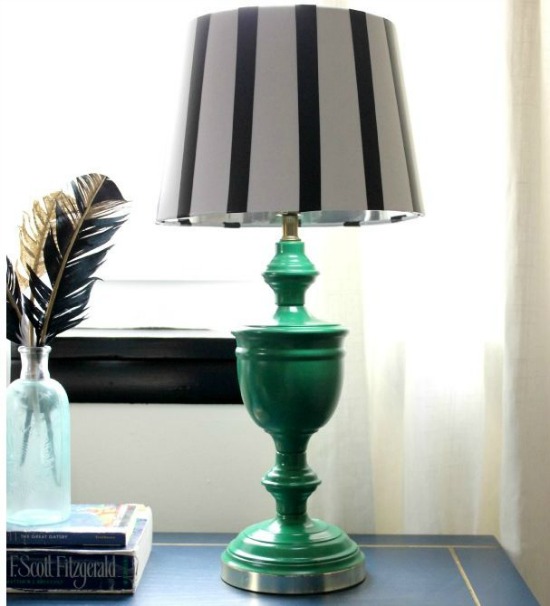 This is totally one of those "why didn't I think of that?!" projects. It's amazing how a simple DIY supply can transform the look of a plain jane lampshade. Here at Best of DIY, we love the black and white stripes paired with the bold emerald green lamp. Jenna really hit a homerun with this electrical tape lampshade.
We'll be sharing this one in our Home Decor and Lighting galleries.