Switching out hardware on furniture and cabinets can be a quick way to transform the look of a piece. The options for customization are nearly endless, as evidenced by the hardware aisle at my local craft and home improvement stores. Mandi of Making Nice in the Midwest surprised us with these unique faux marble drawer knobs we spied in a guest post for A Beautiful Mess.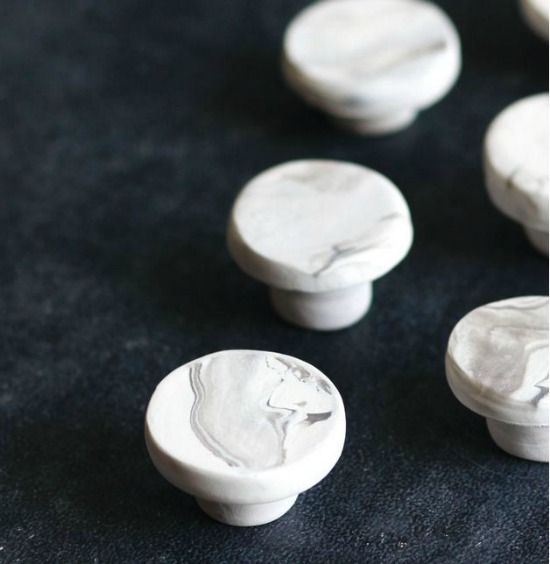 When the knobs on Mandi's heirloom dresser were no longer functional, she chose to craft her own with polymer clay, creating a distinctive look that contrasts nicely with the wood tones of the furniture. This simple DIY is a fun alternative to purchasing real marble knobs…and you'd never know the difference. To view Mandi's full tutorial for these faux marble drawer knobs, visit A Beautiful Mess.
We'll be filing this DIY away in our Furniture gallery.