I know I'm not the only one out there with a hopeless black thumb. Potted plants don't survive long at our house, but I do love to enjoy fresh flowers inside when I can. These simple hanging wall vases from Ananda's A Piece of Rainbow blog are a wonderful way to display some indoor greenery in a modern way.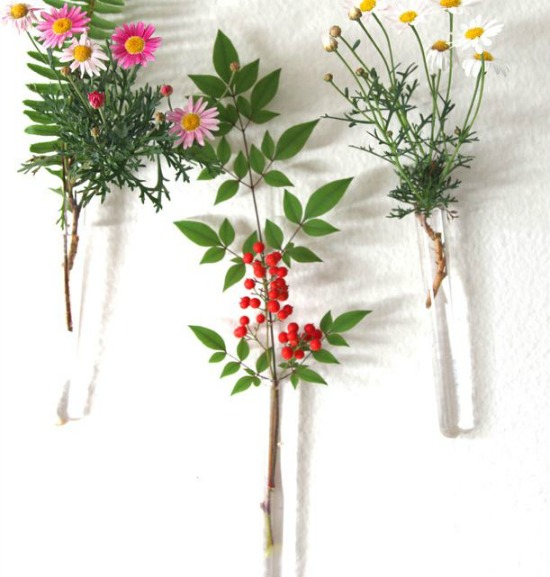 Ananda ordered some plastic test tubes online and anchored them with fishing line. Ferns, small branches or blooms…they're all fair game for a lovely garden wall display. Whether you want an entire feature wall or a "secret garden" nook, we think this simple DIY is notable. Stop by A Piece of Rainbow to read more of Ananda's tips for her hanging wall vases.
Storing this project in our Wall + Art Projects gallery.