Choosing the right light fixtures can set the tone for each room in your home. What can you do when the existing lighting says "builder basic"? Jen from The Chronicles of Home made some simple changes in her kitchen and shows readers how to convert recessed lighting to pendants.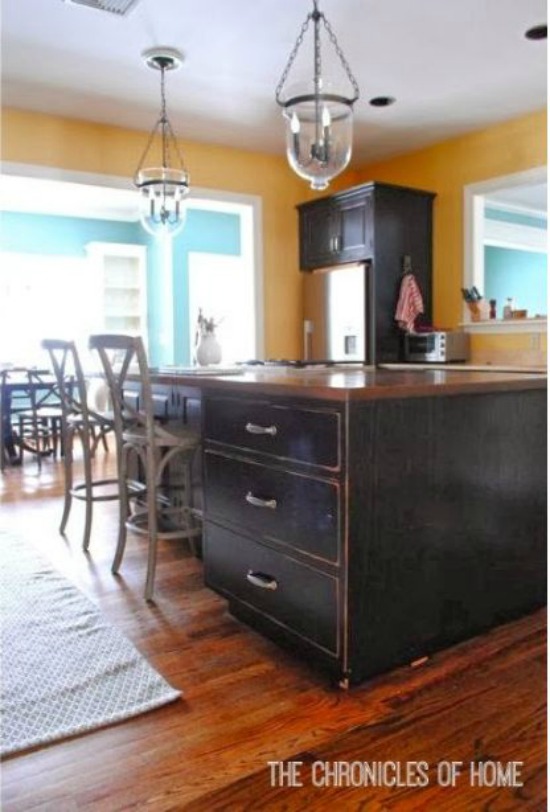 In this easy-to-follow tutorial, Jen demonstrates how switching up a lighting concept can really enhance your space. Here, the pendants give off more light than the original recessed fixtures, and they add a bit of drama to the area. You'll find this how-to for converting recessed lights to pendants at The Chronicles of Home.
We'll also be adding this one to our Lighting gallery, so be sure to explore over there too!