The internet can be a DIYer's dream come true, an endless source of inspiration through blogs, websites, online magazines, and more. But it can also be a bit of a double-edged sword. That same inspiration can become overwhelming when you aren't sure how to blend those sources together to express your personal style in your home. Rhoda shares some tips for how to define your decorating style in an informative post at Southern Hospitality.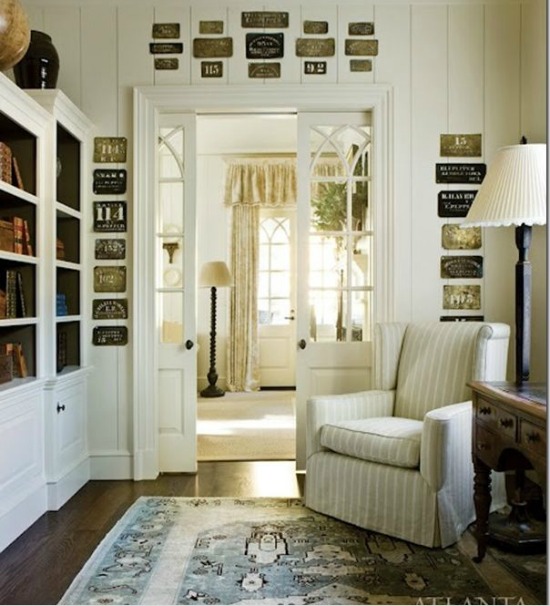 Photo via Atlanta Homes and Lifestyle
Whether your style is traditional, contemporary, cottage, eclectic, Rhoda wisely advises readers to invest in timeless, classic pieces that can be incorporated with trends as they come and go. Your classic elements provide a solid support system for those fun, edgy ideas that you might want to mix in and out over the years. You can learn more about how to define your decorating style by visiting Rhoda at Southern Hospitality.
You can find this post and many more helpful tips in our DIY, Decorating, and Cleaning Tips gallery.