Industrial style celebrates stripped back architecture and utilizes practical, sturdy materials, often making it a budget-friendly design choice. Cassie was inspired by a shelving unit from DIY ShowOff and decided to mimic the look with a pair of Industrial style pipe built ins that she shared on her blog Primitive & Proper.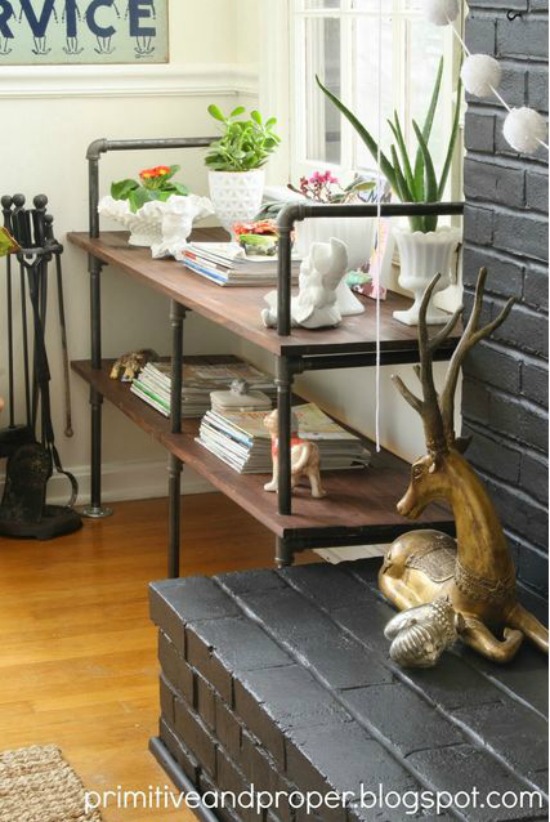 These built ins provide stylish storage and display space while serving as a design focal point themselves. We love the contrast of the java stained boards with the galvanized flanges and black pipes. You'll find Cassie's supply list and photos of the building process for her Industrial style pipe built ins at Primitive and Proper.
Find this project and more in our Building Projects and Storage + Organization galleries.