So many avoid laundry for as long as possible, but Jackie from Teal and Lime makes the chore of folding and sorting so much more bearable with idea to convert a table to a rolling island. What a smart way to turn a mundane chore into an enjoyable experience.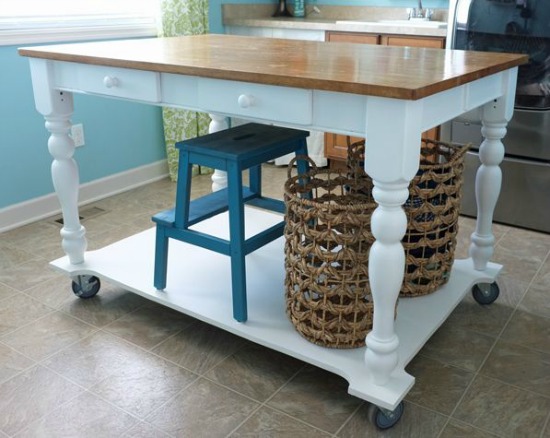 A table previously used as a dumping ground is repurposed as a laundry room workhorse that is not only mobile, but includes storage space. Some creative work with a jigsaw adds some pretty edging around the new base. Whether you need extra work space for a laundry room, craft studio, or kids' study area, Jackie's table to rolling island is a stylish solution that is also budget friendly. Visit Remodelaholic to learn more about this project.
Filing this DIY in our Building Projects gallery.