Cerusing, also known as liming, is a finish that gives oak a modern, whitewashed look. Kristi, who blogs at Addicted 2 Decorating, posted about her cerused oak dining table, and we just had to show it off as a great example of the technique.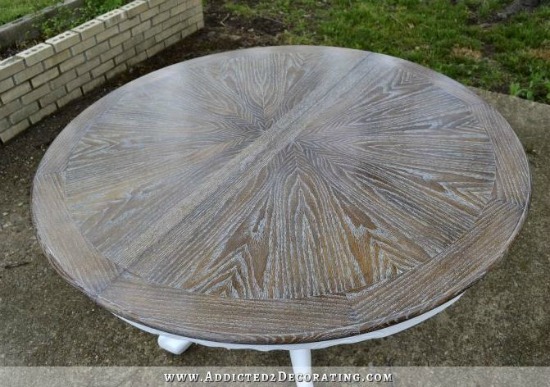 Once achieved with substances toxic to human skin, DIYers can now attain the cerused oak look with non-toxic stains and waxes readily available at a local hardware store. If are the owner of furniture pieces with that dated orangey oak stain (I have one!), cerusing might be a fun fix to try out. Stop over at Addicting 2 Decorating to read Kristi's tips and how-tos on the process. You just might have your own cerused oak dining table before you know it!
Storing this in our Furniture and Stain galleries.