As fall approaches, cooler temperatures will tempt us to take refuge inside, but there are plenty of evenings to be spent under the stars. We're drawn to today's Daily DIY for how it creates a zone for entertaining, conversation and, most importantly, warmth. This Circular Campfire Swing found at Bowhunting.com takes the traditional fire pit to a whole different level, adding a relaxing element with hanging porch swings that invite guests to stay long after the sun has  gone.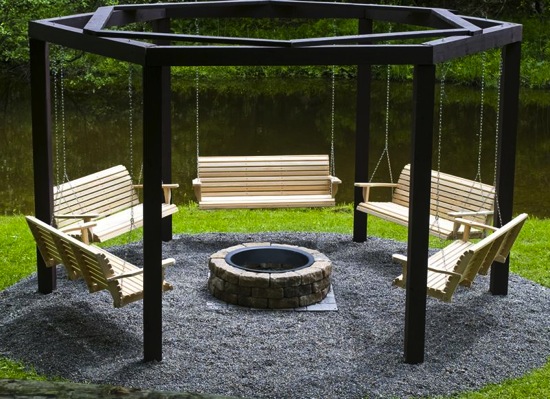 If you follow the original design, this Circular Campfire Swing will take some time to replicate but the result is worth the effort and will guarantee many a pleasant evening over the years.
Look for this project in our Outdoor Gallery.