Lighting is a key element in any successfully designed space and today's Daily DIY project is a fixture both unique and cool. The industrial look has grown in popularity in interior design of late and is proving its staying power. Sleek lines, cool metals, and simplicity of form are all hallmarks of the contemporary look, and this Concrete Pendant Lamp successfully incorporates that industrial feel.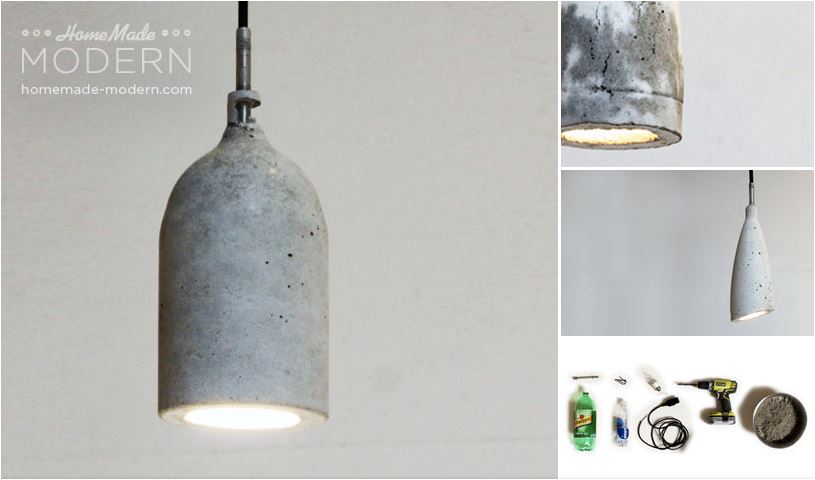 The tutorial at Homemade Modern shows how to get the designer look for very little money and the impact is stunning. Consider a trio staggered in a corner next to a reading chair, or hung in a row over an island or dining table. Conversation guaranteed! Where would you add a Concrete Pendant Lamp to your home?
Look for this project in our Lighting gallery.