Who has a pair or more of unwearable or dated denim jeans hiding deep in the realms of your closet? Probably in the section unofficially labeled "Someday" but allow us to recommend an alternative purpose for those old favorites with these Denim Storage Bags. Sturdy and super cute, Catherine of Style at Home gives us a lesson in repurposing the old into the new.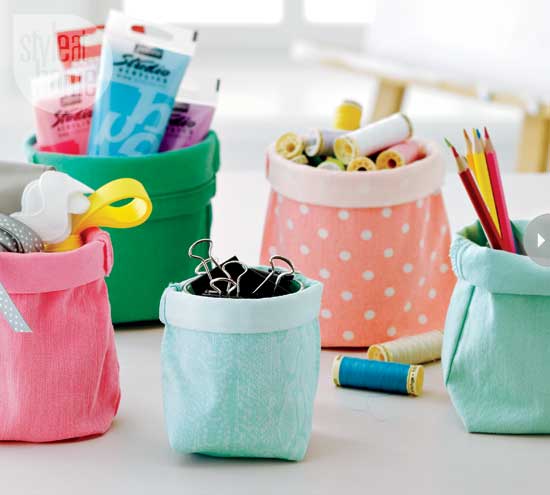 Think of all the places you could use a little extra storage. Why not make it attractive? Best of all, the price tag is free! What's great about these Denim Storage Bags is that you can vary the pouch size by using the ankle portion up to the thigh. Now you can stock your hair ties, office supplies or craft goodies with ease.
Look for this clever upcycling project in our Fabric Projects gallery.