We love easy projects that make a big impact. When you need to jazz up a plain-looking space, introducing color does the trick every time. Here's a perfect example, courtesy of 4 Men 1 Lady. In one quick step, Anu spruced up her husband's home office with these Dip Dyed Curtains, adding a pop of color with an indigo edge.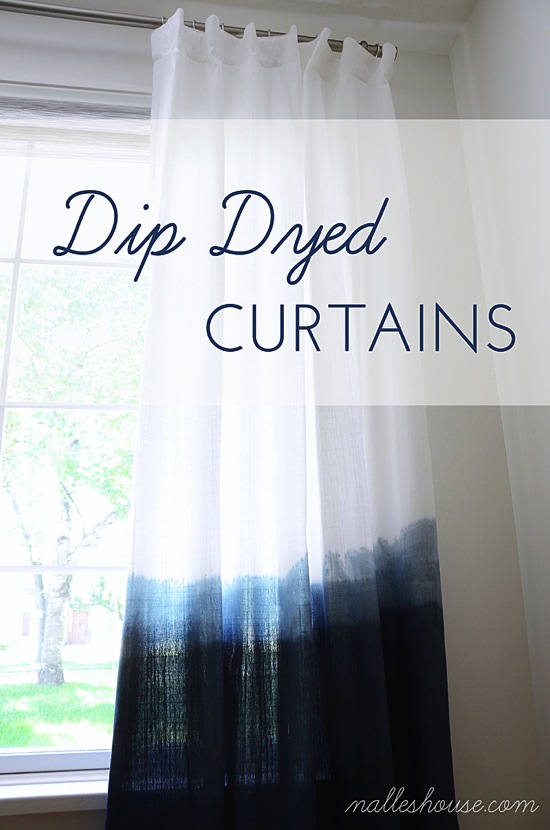 This is a super simple do-in-a-day way of adding life to any space. Just for the cost of a few boxes of dye you can get a new look in no time. How simple is that? Try this on a set of throw pillows, or perhaps a slipcover. Where could your home use some fresh color?
These Dip Dyed Curtains will be available in our Window Treatments gallery.