We all have those people in our life who we love to make feel important. With a birthday, we get a chance to do something festive to show that we care. The question is how? Victoria at A Subtle Revelry offers one great solution with a 10 Foot Long Birthday Candelabra. Because what better way to say "You're special" than with a festive light display tailored just for our loved one.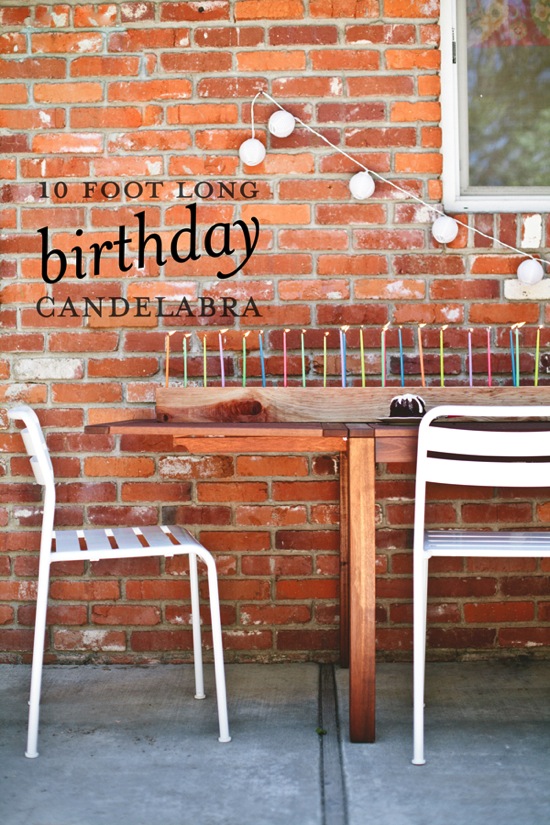 For under $20, you'll have a centerpiece that can be used long after the celebrations have passed. The tutorial is easy to follow, and can be sized for any age. In just a few hours, you'll be able to create an unforgettable display to mark any occasion.
Get started with your own 10 Foot Long Birthday Candelabra by checking out Victoria's tutorial. We'll make sure to keep a link in our Entertaining gallery.