Our furry family members love their naptime almost as much as we do. Why bed them down in a padded fleece foam lounger when they can snooze in style? In today's Daily DIY, Kristin at The Hunted Interior reveals how she utilized pretty fabric and an out-of-use leather belt to create a snazzy sleep zone for her precious pooch. Check out this cheerful and stylish Fabric Dog Bed !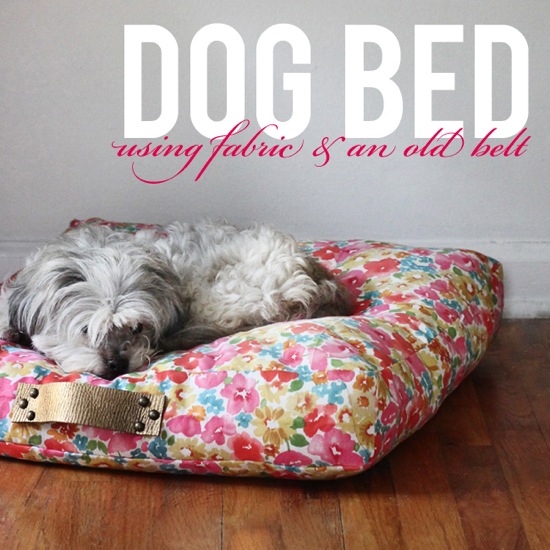 A simple box cushion won't take more than a few yards of fabric and an afternoon. Kristin doesn't just leave it there. A little bit of leather ornamentation is the perfect finish in giving her canine cot personality.
We'll file this Fabric Dog Bed in our Pet Projects gallery.