At one point or another, we've all said following words to a fellow beloved family member: "You never told me you had a piano recital/conference/birthday party today!" Chaos ensues, accusations fly, tempers momentarily flare. Perhaps that's a slight exaggeration, however we all know that communication is the key to sanity in any functioning household. Every busy home needs a central intelligence center, and one great idea to get connected is with this Extra Large Chalkboard. Now you can remember that Johnny has soccer practice or if you're out of Cinnamon Toast Crunch.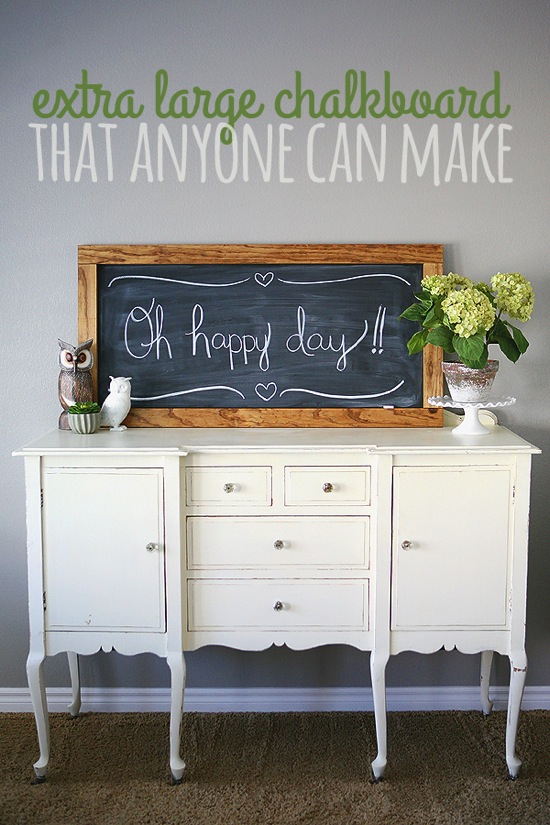 All the supplies you need are at your local home improvement center. You can get the wood precut to the size you need, and follow the instructions given by Jamie over at Eighteen25. For under $25, you can make an Extra Large Chalkboard and have yourself a place to leave whimsical notes or reminders every day.
We've stored this article in our Building Projects and Storage & Organization galleries. Thanks, Jamie!