You feel it, don't you? That urge to infuse color into an otherwise plain jane space. But how? Today's Daily DIY offers answers with this uber easy DIY Instant Fabric Art courtesy of Lia Griffith. They say that anything can be art, and in this case, it's true, and this is definitely a project that packs a lot of punch.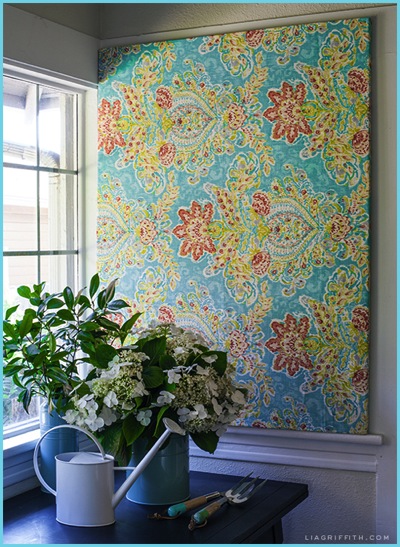 What's great about this idea is that this can cover a wall, a window, or anywhere else starved for pizazz. Lia swears it's a 10 minute project, and we like the like the sound of that! For the cost of a few yards of fabric, a stretcher and a few staples, you can get your creative juices on.
Thanks, again Lia, for this simple tutorial on DIY Instant Fabric Art. We'll archive this one in the Fabric Projects gallery.