Today we're loving this Metallic Lotus Flower Mirror – pretty gorgeous, right? We were smitten when we spied this beauty over at Addicted 2 Decorating. Forget visions of sugarplums, all we want for Christmas is our very own lotus mirror hanging over the fire when Santa comes a calling.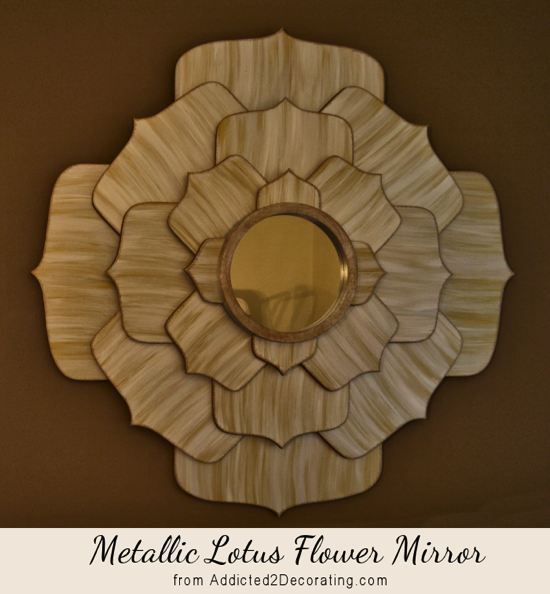 While the inspiration piece by Layla Grace ran upwards of $1500, Kristi's version rang in for the deliciously delightful price of $60. Full details are on her blog, so be sure to check them out.
Look for the link on this Metallic Lotus Flower Mirror in our Home Decorating gallery.