In any home, storage space is always a premium and in today's Daily DIY, form meets function with this DIY Rope Shelf. This project will bring you both texture and style – use it for both storage and display as an eye catching addition to any room.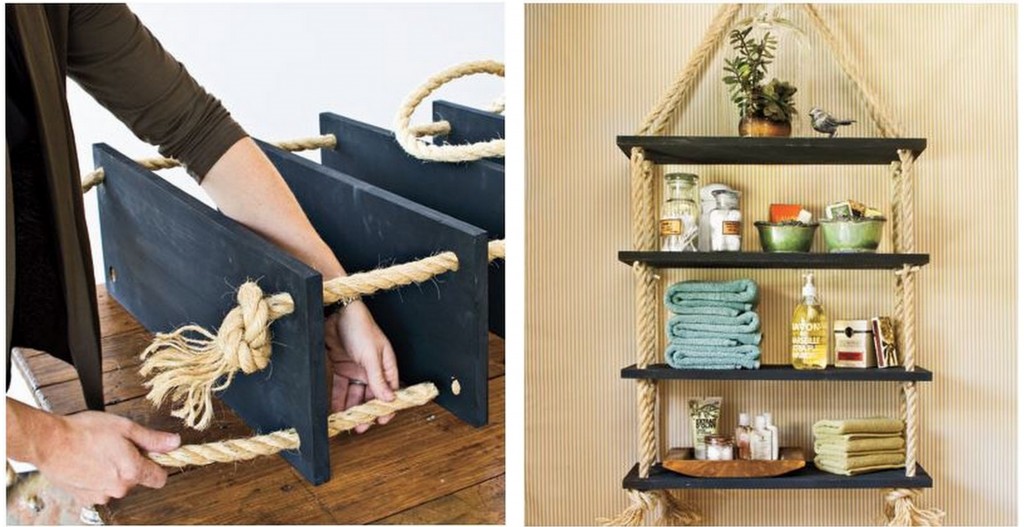 Featured in Southern Living Magazine, My Home Ideas gives step-by-step instructions on this easy project, including a few time saving tips of the trade to boot. Best of all, this look can be achieved for under $50. The double cable rope element lends a nautical edge – this rugged yet sophisticated Rope Shelf is sure to become a favorite in your home and a guaranteed conversation piece.
Look for the link to this tutorial in our Building Projects and Storage + Organization galleries.