Shoppers have so many stylish storage options to choose from these days. You can find bins, baskets, buckets, and more, but the price of those containers can quickly add up. When we spotted a thrifty alternative at Home Made by Carmona, we just had to share with you. Ursula's DIY wire basket, inspired by Pottery Barn, is pleasing to the eye, the budget, and meets your functional storage needs.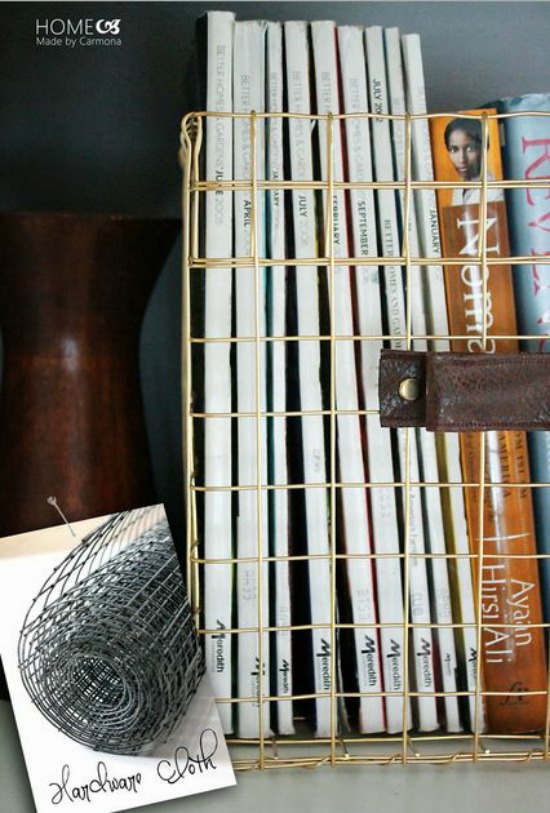 Ursula embraces the gold trend we're seeing in DIY and design this year, spray painting her hardware cloth after the basket was assembled. We love the gold, but the industrial look of the bare wire is also fetching. Add in the contrast of textures with the hand-crafted leather handle, and we are hooked! Ursula shares an informative how-to video, along with step-by-step photos for the handle and the DIY wire basket at Home Made by Carmona. Don't miss it!
Sharing this in our Storage + Organization gallery.