Holiday travel season is here again, yikes already? When it's time to pack up and go, we ladies prefer a spot to set pack the more delicate items. With these Fabric Travel Bags, you can protect your specialty items like sunglasses and undergarments and after the excursions are over, we bet you can probably come up with a lot more uses for these pretty pouches around the home. Take a look at this tutorial, courtesy of Misty at Brit + Co.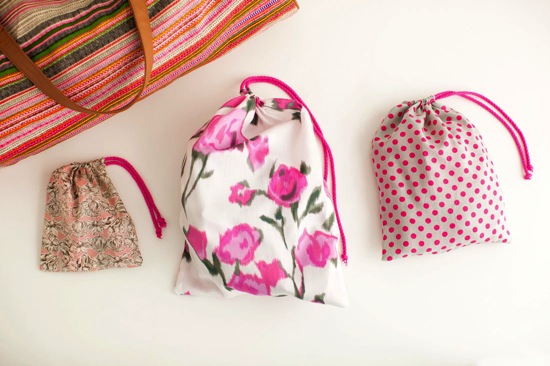 We love that this is a project you can do on the cheap. Your local fabric store is sure to have plenty of patterns to choose from in the leftover swatches bins. This is a rainy day project, best done while catching up on a favorite show on your DVR. Just like Misty says, these Fabric Travel Bags are easy peasy!
Find the link to this tutorial in our Fabric Projects and Storage & Organization categories.