Modern design has turned toward a cleaner brighter look and as a result, many of the older, darker tones of yesteryear have lost their appeal. This Fireplace Before & After is an excellent example – Myra at My Blessed Life gives her grandmother's farmhouse a contemporary update while preserving the integrity of the home's original architecture.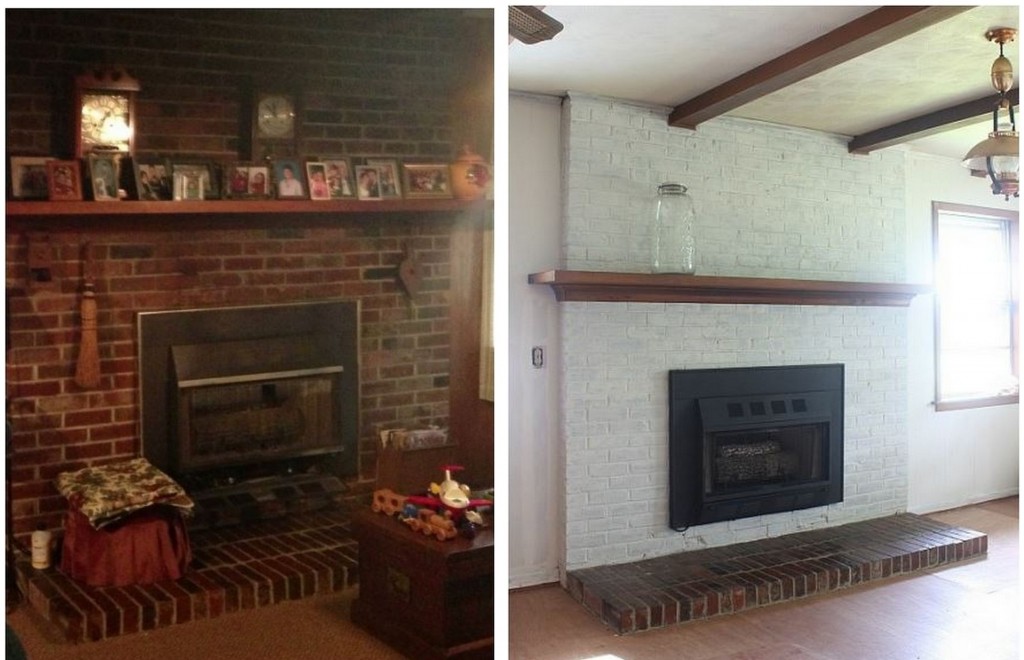 Myra shows step by step how she overhauled the fireplace insert, and gave it a good scrub inside and out. Make sure you use plenty of plastic sheeting, ventilation and a proper mask to prevent all those ancient toxins from creeping into your lungs. With the proper steps, you can accomplish your own Fireplace Before & After and when you do, share it with us!
This Before & After will be catalogued in our Home Improvement gallery.