Window treatments can be pricey, especially when covering larger spaces. Sure, you might find the perfect fabric for a great price, but what about the hardware? If you're looking for clean and solid lines, you might consider an alternative to the traditional curtain rod. Today, Cassie at Hi Sugarplum shows how she made this Galvanized Pipe Curtain Rod for less than $50.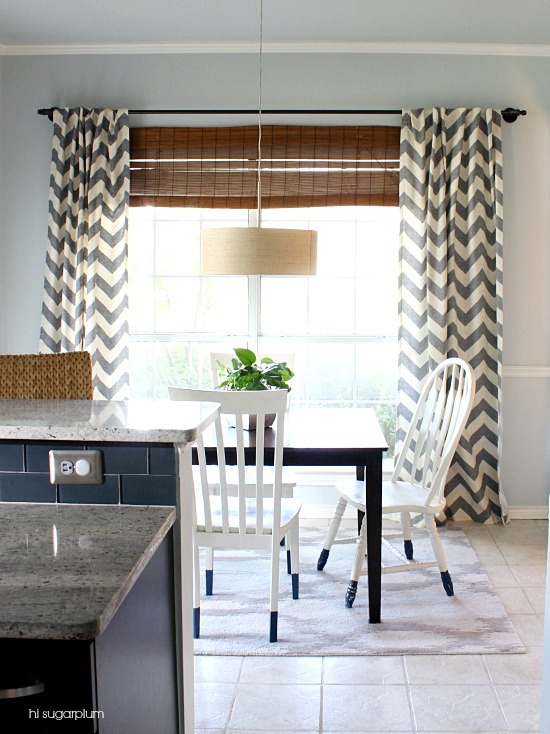 If you can install a standard rod, you can do this. The galvanized pipe lends itself nicely as a sturdy foundation, especially when considering treatments for a high use area such as a doorway.
To read about other projects like this Galvanized Pipe Curtain Rod, go to our Home Decorating gallery. Great job Cassie!