On the hunt for new coffee table? Here's one that's easy on the eyes and the pocketbook. This Hairpin Leg Coffee Table we found over at This Old House offers fresh clean lines and natural elements. Attractive yet unassuming, this is just the piece that can bring eye-pleasing balance to just about any space.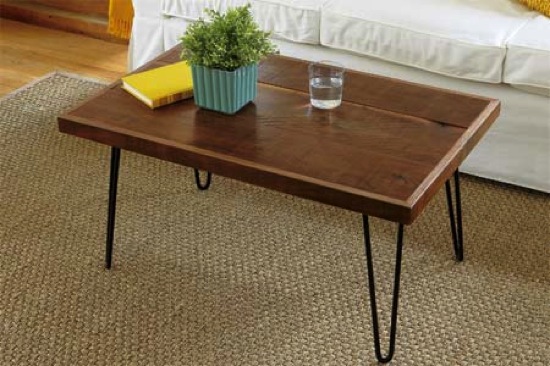 This Old House labels the difficulty level for this project as moderate. Keep costs down by using reclaimed wood. Perhaps you already have a favorite stain stored away. All in all, this look can be achieved for under $75 and a few hours over a weekend.
Check out the link to this Hairpin Leg Coffee Table tutorial in our Furniture Makeover gallery.