Announce the arrival of loved ones all season long with this Homemade Jingle Bells Heart spotted over at Songbird Blog. Hung on any doorway, you can hear the cheerful tinkle of Christmas throughout the month. Fans of It's a Wonderful Life will feel happier to help many an angel along the way to getting their wings, and the kids will love making their own to hang on the tree year after year.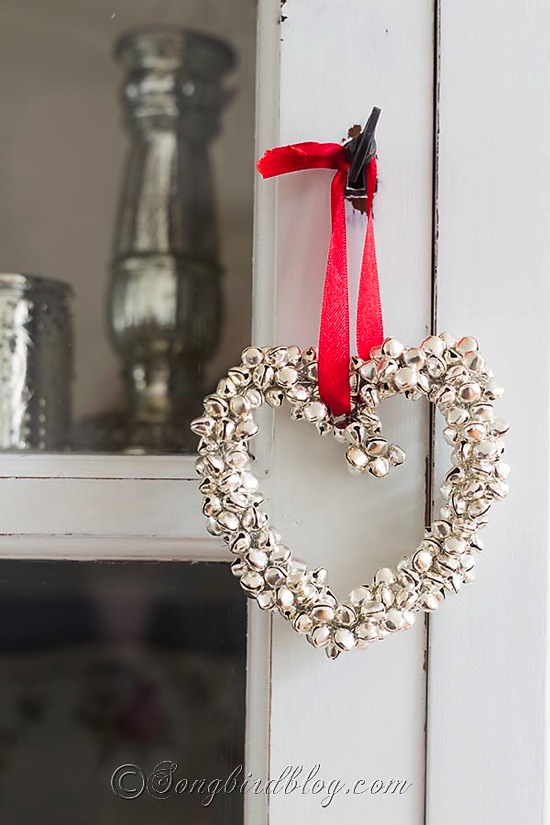 Marianne made several styles of her Jingle Bell Heart, adding pearls and beads in her later styles. What would you add to yours?
See her link along with other Christmas crafts in our Seasonal Decorating gallery.