Are you a doodler? I confess to absentmindedly adding scrolls, swirls, and dots to the back of envelopes when I'm on hold with the doctor'sofficepowercompanycableguyinsuranceagency (you get the picture). Today's highlight will be right up your alley if you're a doodler. Kim from Sand and Sisal has a daughter with an artistic eye, and she recently showed her mom's readers how to decorate canvas shoes.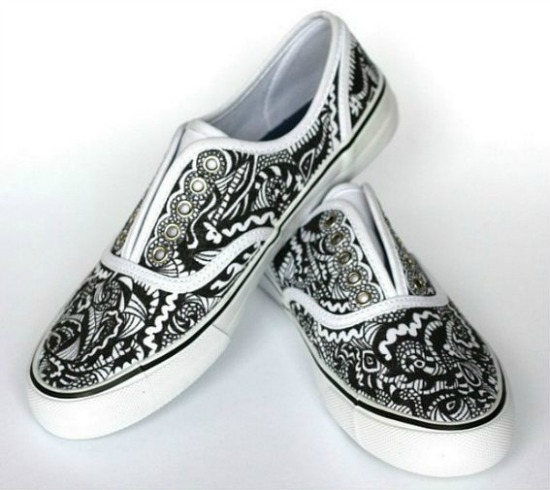 Plain canvas shoes are widely available at just about any major retailer, and I've seen them in kids' sizes too. What a fun idea for a birthday party activity, or even a girls' night out! You can really let your feet show off your personality with a pair of truly custom shoes. So put your best foot forward and visit Kim from Sand and Sisal to learn how to decorate canvas shoes.
You can find this project, and more like it, in our Clothing +Accessories and Crafts galleries.