One of the most warm and welcoming pieces of furniture is the classic leather chair. Of all recliners, none other beckons you to reach for your favorite lap blanket, curl up and dive into a good book. When vintage leather furniture exceeds the budget, you can get the look for less with one clever technique. Today, Sharon at Desert Willow Lane reveals her tips on How To Distress New Leather Furniture.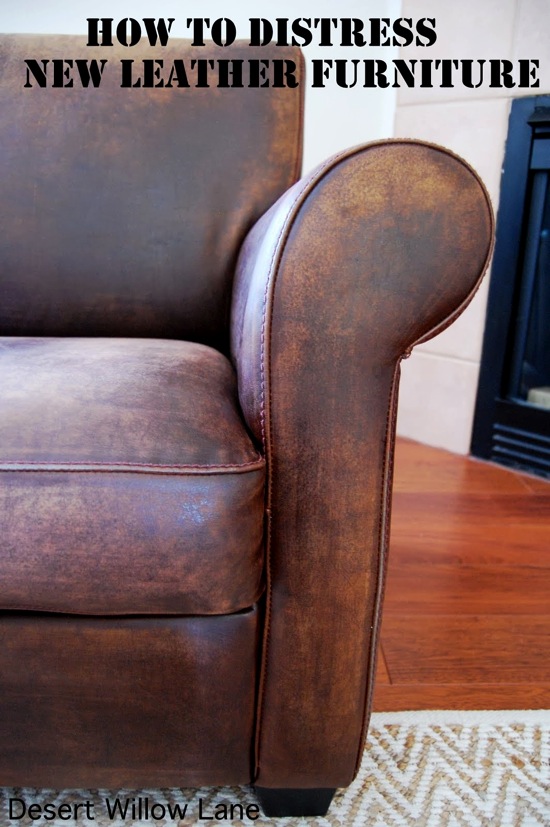 This look is remarkably simple to achieve and creates that desirable aged effect. Using materials around the house, Sharon added years of use to her new leather chair and ottoman in an afternoon.
Look for this tutorial on How To Distress New Leather Furniture in our Furniture Makeover gallery.