It's our belief that furniture has personality, and this gilded goodie is no exception. In today's Daily DIY, Carrie at Making Lemonade shows a simple method for How to Gild A Mirror. The result? A thrifted bamboo looking glass that goes from Aunt Muriel to Auntie Mame. Isn't that just marvelous, darling? Follow along to see how this fuddy duddy find transformed into one sassy dame.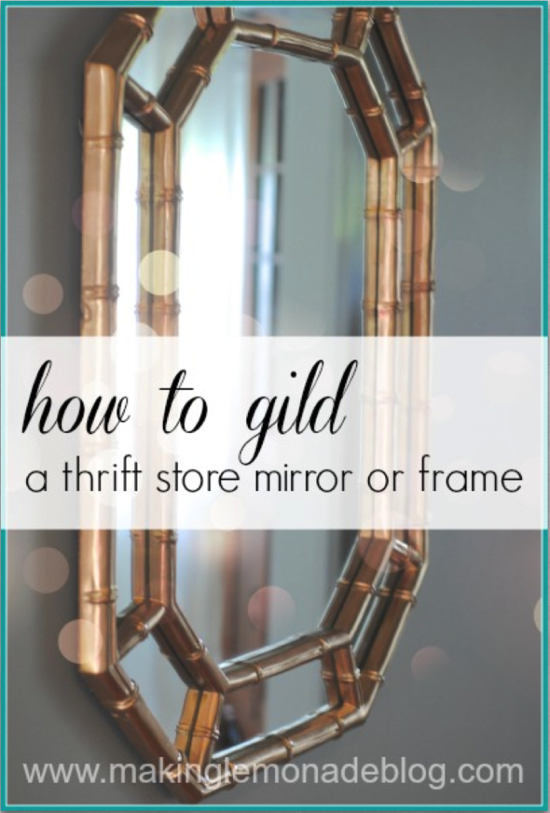 Carrie keeps it simple here. No spray paint, no tape. Just some liquid gilding, a paint brush, and an afternoon in the sun. Her only caution is to watch out for fumes. How easy is that? Here's your chance to channel your inner DIY diva.
Look for this tutorial on How To Gild A Mirror in the Home Decorating gallery, and bring a little bling to your life.