Every well coordinated room needs a statement piece. Nothing says wow factor like a bold and beautiful light fixture, and if you can't find one you love, then it's time to do it yourself! Today's Daily DIY shows you How To Make A Bottle Lamp with an example provided courtesy of Melissa at The Inspired Room. Melissa attests that if she can do it, you can do it.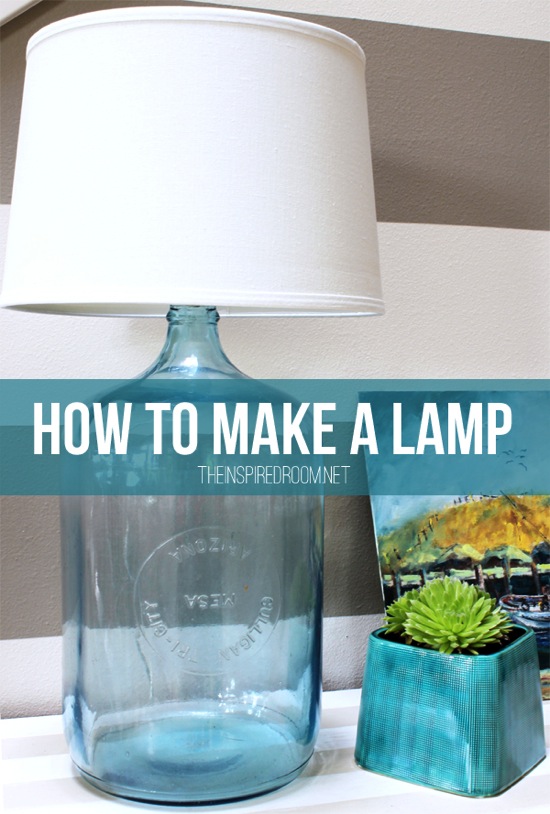 As Melissa shows us, just about anything can become a lamp. All that is needed is a container, a socket, and a cord. The beauty of this project is that there are nearly limitless possibilities for what can be transformed into a light fixture. Maybe a favorite souvenir or family heirloom? So when you find that special something that lights you up on the inside, follow these instructions on How To Make A Bottle Lamp and you'll have a great new piece for your home.
Look for this project and others like it in our Home Decorating gallery.