Do you loathe the ugly, sad couch in your family room? Or crave a new look without the chore and expense of a reupholster job? Today we cover How to Make a Slipcover to mask that frumpy fabric and give your furniture a facelift.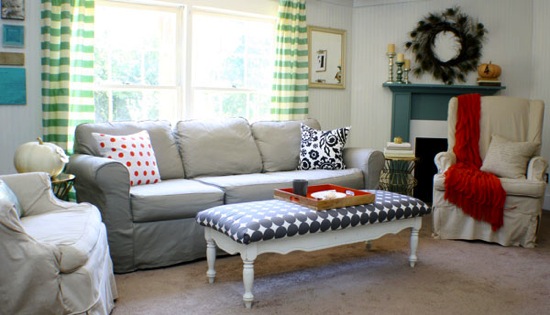 Gina at The Shabby Creek Cottage has just finished her eighth installment of a step-by-step series on How to Make a Slipcover. With her in depth tutorials, even the scarediest of scaredy cats can brave this undertaking. You'll have all the tools you need as well as a guide to how much fabric you'll need for the project.
Look for this in our Fabric Projects and Furniture Makeover galleries.