Doilies are a dime a dozen, right? We've all eyed them in thrift stores or grandma's house and dismissed them as part of an era that celebrated painted wooden geese and macrame toilet paper covers. Apartment Therapy has reinvented the doily with these colorful lace doily bowls.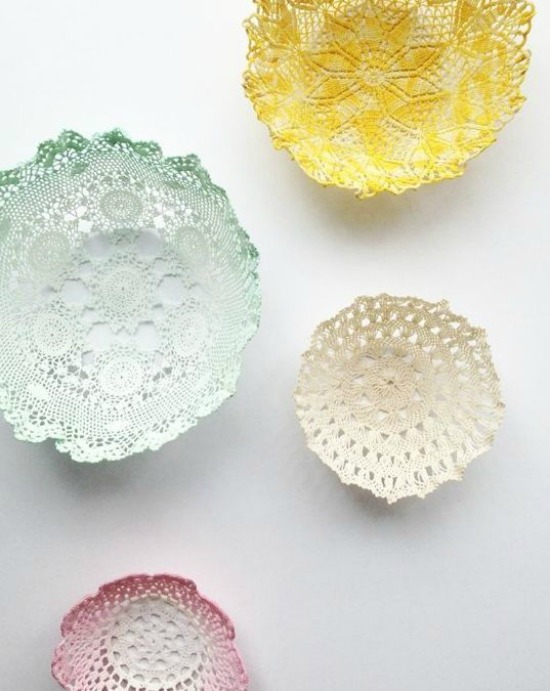 Utilizing a few simple household staples, the folks at Apartment Therapy gave these outdated home accessories a new, fresh look as lace doily bowls. Perfect for organizing or displaying treasured jewelry, make-up, or even small craft supplies.
This project will be filed in our Craft Ideas and Storage + Organization galleries, where you can reference similar ideas any time.