The centerpiece is a marvelous way to infuse your personality into any event in a special way. This DIY lettered vase centerpiece from Lauren of a fabulous fete (spotted at julep) added the perfect personal touch to a wedding reception.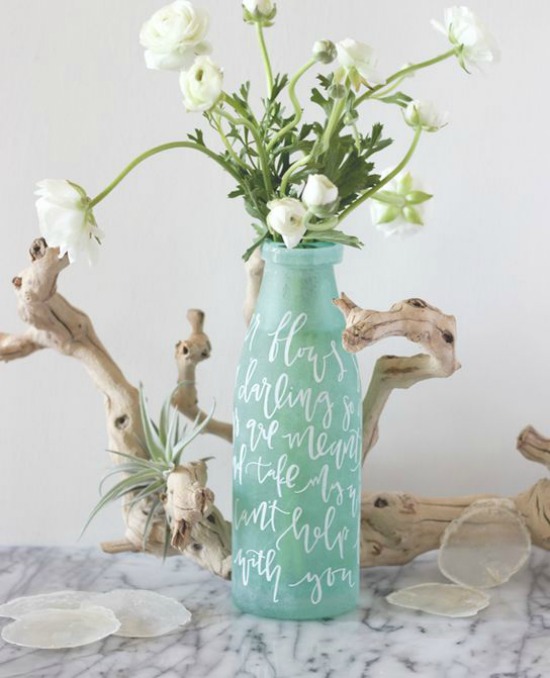 Penned with an acrylic paint pen, this vase features the lyrics to Elvis Presley's "Can't Help Falling in Love With You," but the beauty of this DIY is that it can be personalized to fit your theme. Literary quotes, a favorite line from a movie, an inspirational verse…make it your own! Lauren notes that these make for a great display in your home after the event. Not sure about your freehand skills? Try tracing with a pencil first. See Lauren's full tutorial at julep and make your own lettered vase centerpiece for your special occasion.
We'll be filing this tutorial in our Craft Ideas and Entertaining galleries.