We love when we spy the stylish made simple. Today, Shannon at Madigan Made shares how to Make a Chic Tray From a Cookie Sheet.Whether organizing in the bedroom or looking for a new way to serve your guests goodies, we bet you can find more than a few choices for an elegant looking tray like this in your home. Best of all, this is one craft that's a cinch to do in a day.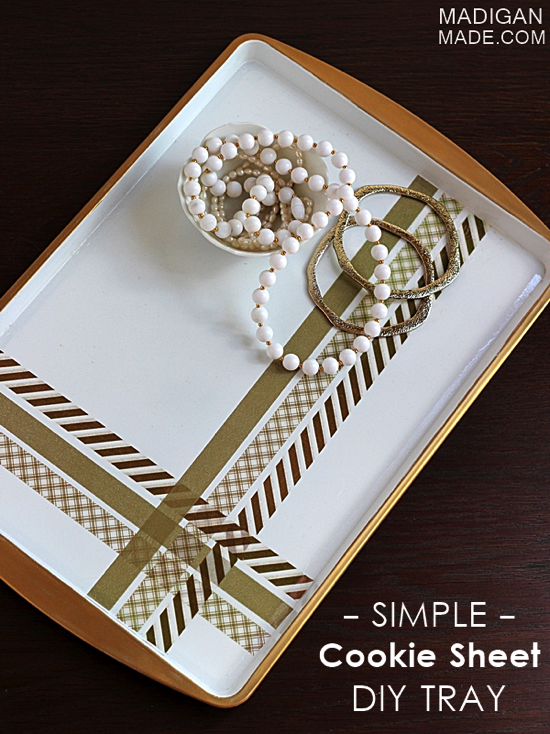 This can just as easily become a seasonal item. Imagine the stripes in vivid tones of candy cane or holly, for example. Then use it to serve homemade cookies or candies at your next holiday party. Just make sure to use a food grade sealant for your final coat.
See how to Make a Chic Tray from a Cookie Sheet in our Storage & Organization and Entertaining galleries.