Looking for some interesting outdoor lighting? This Outdoor Marquee Letter is it! This conversation piece does double duty with its soft illumination that also brings that wow factor to your exterior space. Your friends will ask you where they can get one and will be impressed when they hear it's a DIY project!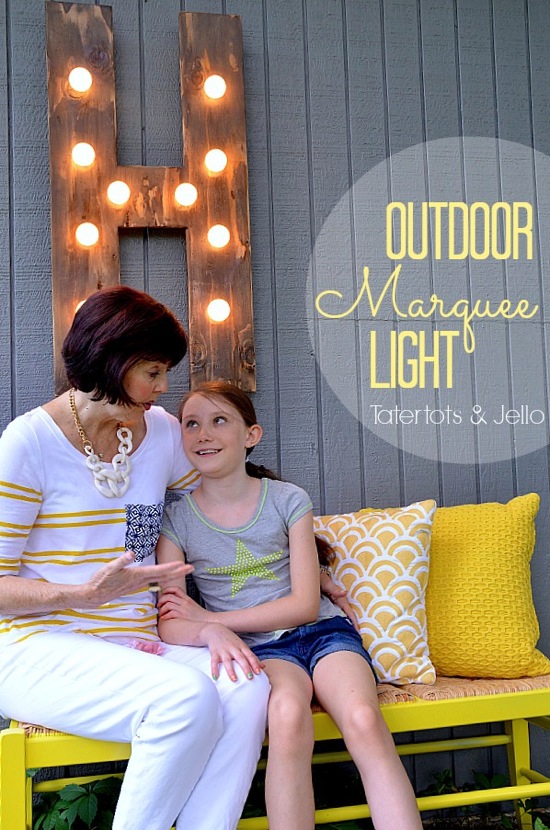 Of course you're not limited just to outdoor spaces. A little change up in materials, and you can have lettered lighting just about anywhere you wish. The tutorial by Jen at Tatertots And Jello is easy to follow and done as pictured will cost you an afternoon and less than $40.
We're happy to file this Outdoor Marquee Letter in our Outdoors gallery. A high five to Jen for sharing with us!