Today brings us a feature from Designer Trapped in a Lawyer's Body. Tasha recently shared the painted vinyl floors along with her laundry room makeover, and we can't get over the difference the paint has made.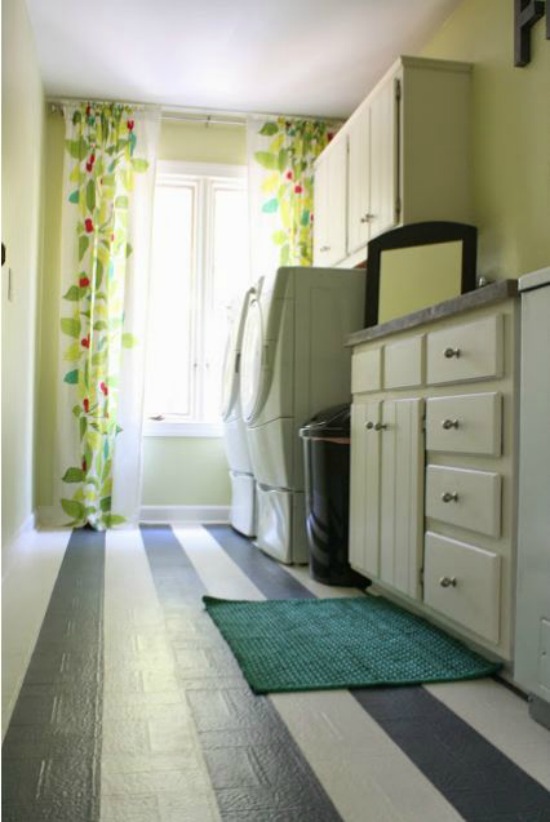 Flooring can eat up chunk of a makeover budget, so we were impressed that Tasha kept costs down by working with her existing flooring. You can visit Designer Trapped in a Lawyer's Body to read about the work that goes into painted vinyl floors, as well as hear the blogger's update on how the job held up.
This fantastic makeover can be found in our Flooring and Paint galleries.