We enjoy hunting for treasure at our local thrift shops and imagining the possibilities for those finds. Katie Bower of the Bower Power blog did just that when she spotted a metal base in a thrift store for less than five dollars. Katie transformed her thrifty "diamond in the rough" into a stained stripe side table.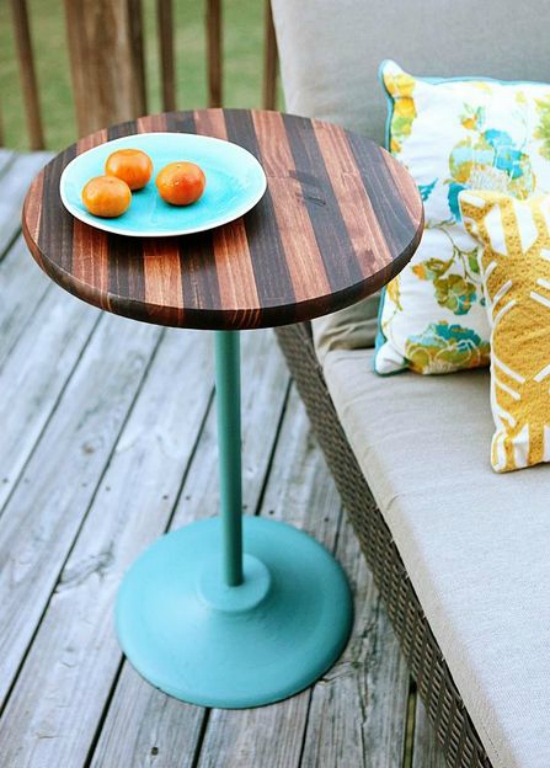 Katie purchased a stain grade round top from the hardware store, and used painter's tape to mark off her stripes for staining. We love the use of two-tone stain…it really adds depth to the piece. You can find the how-to for Katie's stained strip side table at Bower Power.
You can find this project in the Furniture and Stain galleries.