Faux bois is a popular trend right now, and when we saw that Carrie from Making Lemonade found a way to incorporate the pattern into her kitchen, we were hooked. These stenciled wood grain tea towels are a perfect way to enjoy the trend in a small dose as an accent.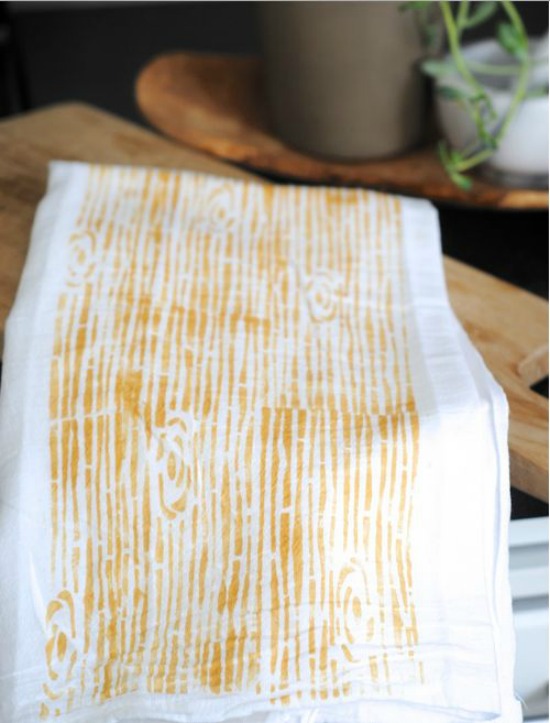 Carrie shows us that recreating the faux bois pattern isn't as difficult as it looks. She uses an adhesive stencil to achieve the wood grain markings on fabric, adding a modern flair with some metallic paint. You can view the full tutorial for these stenciled wood grain tea towels at Making Lemonade.
You'll find this feature in our Fabric Projects and Craft Ideas galleries.