Here's one for the mid-century modern fans. Leslie at City Girl Arts saw the vision in her flea market find and fearlessly plunged into the deep end of color saturation. The result? A successfully executed combo of fresh and fun.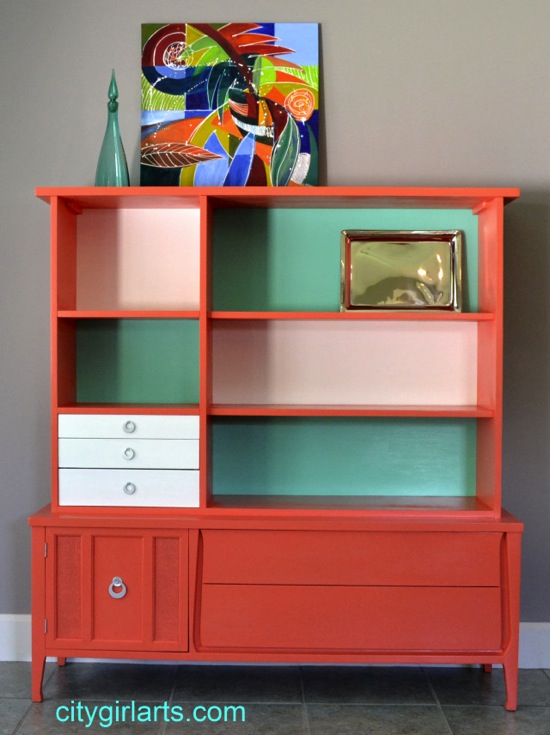 If your thinking you want to make a color splash of your own but aren't sure how, start with exploring our Color Series.
Find the tutorial on this Teal, Orange & White Hutch and other projects like it in our Furniture Makeover gallery.