Who can forget The Pokey Little Puppy and the Saggy Baggy Elephant? Trademarks of our favorite childhood tales, we remember the Little Golden characters fondly. Today's Daily DIY recaptures the magical world of beloved stories and puts it on display with this Vintage Book Bunting. We love how Taylor of Taylor Made used old children's books to bring these childhood tales to life again in a fresh way. What little one wouldn't want this cheerfully decorated playroom to inspire new adventures?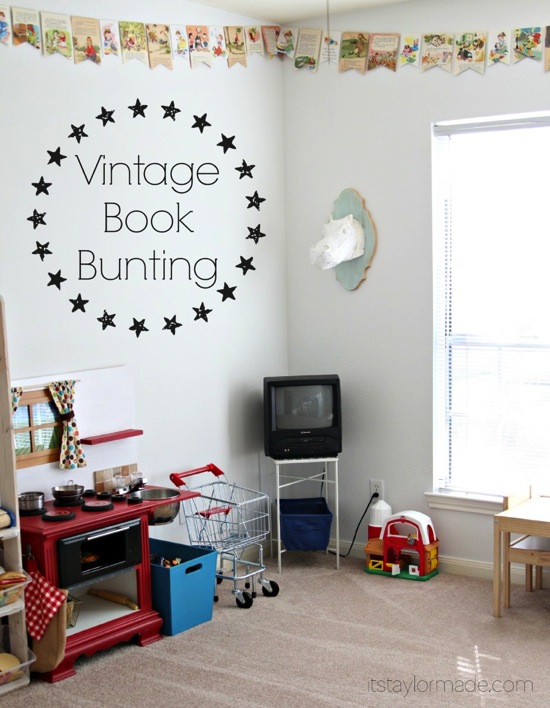 Props to Taylor of Taylor Made for her clever use of these classic images. Of course, you can do this with any paper you decide, but if you do go with the Little Golden Books, make sure yours isn't a first edition or rare print, because some are fetching quite a price in the antiques market today. Check out the tutorial to see how you can easily do this project in an afternoon.
We'll keep this adorable post on Vintage Book Bunting in the Baby & Kids as well as Home Decorating galleries. Great idea, Taylor!