Now that we're back to school and getting back into routines, perhaps you're craving for order increases. Proper storage solutions in the entry can make all the difference between chaos and calm, but you don't need to hire a contractor to achieve sanity. Embrace your sense of empowerment by organizing one of your home's busiest spaces. Ana at Ana White Homemaker lists these 10 DIY Entryways You Can Build.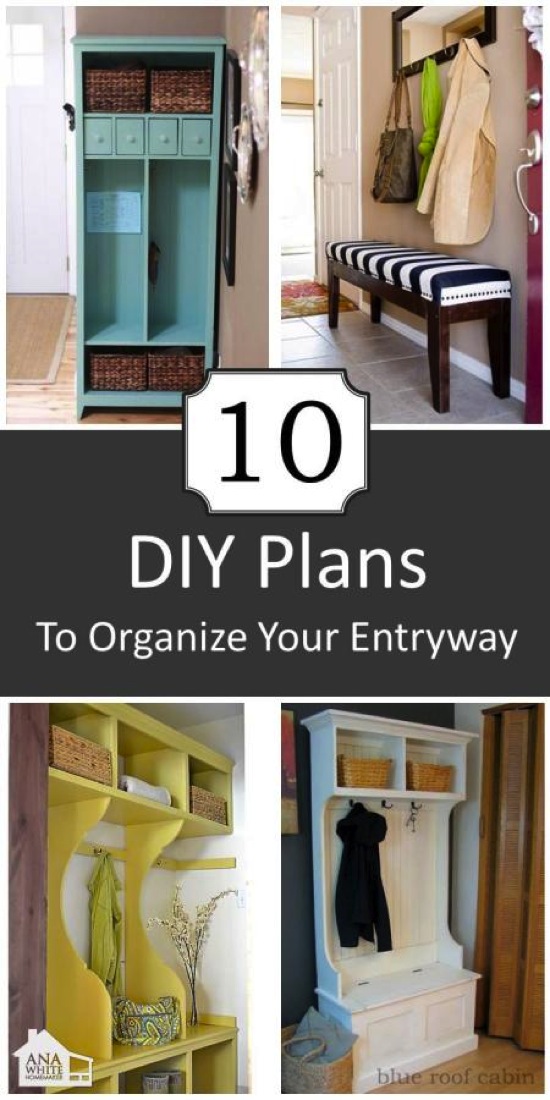 Most homes can accommodate one of these options, or at least a modified version thereof. The investment can be considerable, anywhere between several hundred to almost a thousand dollars. This is a long term solution, however, and a great option to creating individual zones for each family member. With the variety of DIY Entryways You Can Build, you're sure to find the one that works for your crazy clan.
Look for these ideas in our Building Projects galleries.