Weddings, summer vacations, school photos… the time is here to start mailing our memories out to distant friends and relatives. Unfortunately, most envelopes are sized for letters, not to mention they lack that special touch. Here's a quick and easy solution: make Customized Photo Stationery and upgrade your personal correspondence with this simple trick spied over at Martha Stewart.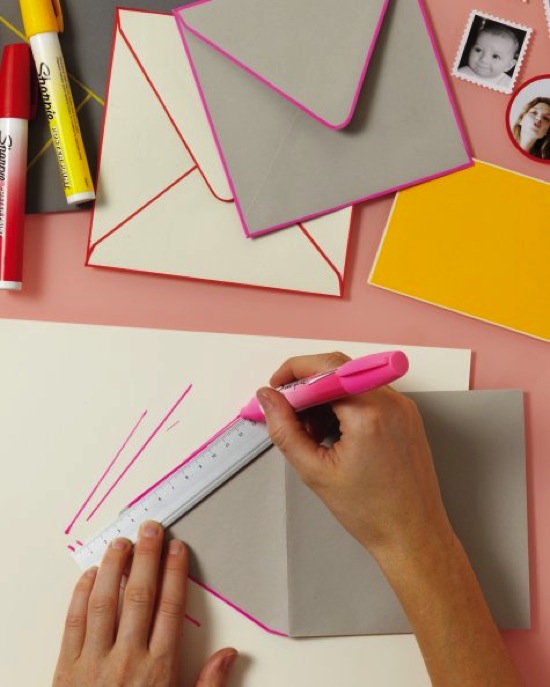 If you want to invest in heavy weight linen papers, they are to be found at any local paper goods or office supply store. What makes this project special is that they same elegance can be achieved even with less pricey elements and the recipient will be equally impressed. Make someone feel special by sending them Customized Photo Stationery made with bright markers and plain papers.
We'll store this in our Craft Ideas gallery.